About the 360 Health Team
The 360 Health Team
We are a collective of home-based business owners who have lots of experience and lots of interests (The 360 Concept for real!) We conduct our businesses as we go about our lives. We are passionate about promoting health and sharing what we have learned to help individuals build healthy lifestyles, healthy families, and gain financial independence.
---
If you could improve just one thing about your health, what would it be?
Did you know you can make some pretty basic changes that will help you feel better, look better and live that way longer?
Eleanor Russell is a Wellness Architect with 360 Health and an Independent Shaklee Distributor. At 360 Health, we design healthy communities, one body at a time.
It starts with where you live—in the body. We start with a residential survey to assess your current structure and identify your wellness goals. If you need to lay a sturdy foundation with strong support structures for optimal health, we've got you covered. Do you require a completely new build or total body renovation? We do that too. We'll also handle site preparation, including cleaning and surface treatments, as well as trash removal—with all natural, green-build materials.
All plans are custom designed and products are recommended by healthcare professionals, astronauts, Olympic athletes, as well as everyday people like you.
Think about your wellness goals for a minute. Perhaps you've recently experienced a health crisis. Maybe you're considering a health renovation. Or, if you're lucky, you just want to maintain your good health. 360 Health is ready to help you feel better, look younger, and last longer.
Contact Eleanor Russell today for your free consultation.
---
Katie Willard
holds a B.S. in Communications and has spent her professional career working in the field of child nutrition and public school nutritional systems. She loves sharing her kid friendly recipes and family health tips. Her young son is her best Shaklee proof, hubby runs a close second, so her whole family is Shakleeized!
---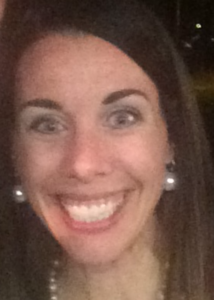 Abi Woodson, Owner of Teacher4LIfe.  She  is a National Board Certified Teacher, holds a Master Degree in Special Education K-12 and has worked 12 years in elementary education. Abi has an active lifestyle and staying fitness is a top priority for her. She and her husband have a 2 year old son and are expecting a Shaklee Baby boy in early August. Abi  enjoys learning about and using the healthy and safe line of products Shaklee offers, and sharing this knowledge with others. Her goal is to continue to impact lives in a positive way as she continues her business journey as a Shaklee Distributor.
---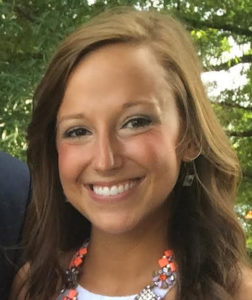 Natalie Roberts holds a B.S. in Food Science and Nutrition, and is a certified Registered Dietitian. She loves exercising, cooking, being outside, exploring Charlotte, and spending time with her friends, family, and clan of dogs. Natalie chose to start a business with Shaklee not only to share her love for the products, but also to pursue her passion for health and wellness.
---

Mary-Kathyrn Woodall is enjoying being a new mom and a R.N. She loves her family and friends and is committed to helping people feel better and live longer!
---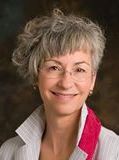 Mary Beth Stanley, Owner of Healthy Wealthy and Wise is a former Physician Liaison for large hospital who left corporate grind for the stay at home mom role. She created a nontoxic home and found natural health products improved her family's health. She didn't mean to find a new career and replace her earnings by just sharing how Shaklee products were a better choice that could change your life. But she did and has for the past 13 years…and she doesn't plan on stopping because it is just too much fun!
---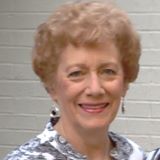 JoAnn Brooks Raulerson Dunn is an inspiration to all of us. She has been a Shaklee distributor for over 40 years. While she enjoyed teaching history to high school students, she left the classroom to build her own business.  Shaklee has taken her to so many of the places around the world that she used to teach about. Her Shaklee Distributorship has provided a wonderful lifestyle for her and has she has continued to use her  teaching skills empowering people to build their health. The relationships JoAnn has developed through her business have enriched her life.
The Shaklee Difference
Safe. Proven. Guaranteed.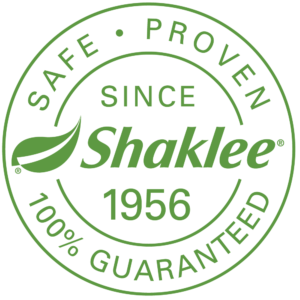 Everything we do has been designed In Harmony with Nature.
Discover our difference.
Safe
Our products undergo a screening process that surpasses even the standards of the United States Pharmacopeia
Proven
Our products are backed by 71 patents and patents-pending, and over 120 published scientific papers and presentations
Guaranteed
We stand behind our products with a 100% money-back guarantee – no questions asked
---
Safe for You and Safe for Our Planet
Above and beyond
We screen for over 350 contaminants, pesticides and impurities on every botanical ingredient.
100,000 quality tests per year
We conduct over 100,000 quality tests a year to make sure that our products are safe for you and your family.
Certified Climate Neutral
Shaklee was the first company in the world to be certified Climate Neutral.
---
Proven by Science
The Landmark Study, conducted in collaboration with the University of California at Berkeley, is the first study of long-term users of multiple supplements.
11% lower cholesterol ratios, a key marker for cardiovascular health 33% lower levels of triglycerides, a critical biomarker for heart health 36% lower levels of homocysteine, an indicator of brain and cognitive health 59% lower levels of c-reactive protein, a key biomarker for long-term biological stress
The Landmark Study
People who use Shaklee supplements had double-digit better biomarkers of heart, brain, and cognitive health vs. those who used no supplements or another multivitamin.
Over 120 Published Scientific Papers and Presentations
Our products are backed by more than 120 published scientific papers and presentations that show they make a difference in your health.
Patented Products
Shaklee products have 71 patents and patents-pending.
---
Proven by People
Shaklee Pure Performance Team
World-class athletes driven to reaching peak performance, who have already won a combined 121 medals at the summer and winter games
Kellys in Space
NASA Commander Mark Kelly took Shaklee Vitalizer on the space shuttle Endeavor in 2011. Captain Scott Kelly also used Shaklee supplements during his year on the International Space Station
NASA
Shaklee develops and supplies NASA with a customized rehydration beverage for astronauts, still used today
Mt. Everest Climb
Shaklee nutrition helps power the first American ascent up Mt. Everest without supplemental oxygen
---
Every Shaklee Product Is 100% Guaranteed.
We believe in the safety and proven performance of all of our products. If you're not satisfied with any of our products, you can send them back to us for a full refund, even if the container is empty.
That's The Shaklee Difference.